Focus on biotechnology
The Novozymes Prize aims to raise awareness of basic and applied biotechnology research.
The prize is awarded to recognize outstanding research or technology contributions that benefit the development of biotechnological science for innovative solutions. It is awarded for a predominantly European contribution. Awardees must have a current position at a public or non-profit research institution in a European country. They can have any nationality.
The Committee on the Novozymes Prize awards the prize based on the nominations received. Anyone can nominate a candidate for the prize.
The prize is awarded annually and is accompanied by DKK 5 million. DKK 4.5 million is a funding amount for the awardee's research, while DKK 0.5 million is a personal award. The prize may not be awarded to members of the Board of the Novo Nordisk Foundation or members of committees or to members of boards, directors or employees of the Novo Group.
The Foundation's collaborating partners and the recipient's guests attend the award ceremony in March, where the prize recipient gives an introduction to his or her research. In addition, in celebration of the award, the recipient and the Foundation arrange an international symposium within the scientific field of the prize recipient.
Read more about the awardee 2022, Professor Mark van Loosdrecht: Using bacteria to convert wastewater into valuable resources – Novo Nordisk Fonden
See interview: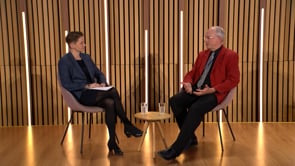 Further information
Pernille Julø Risegaard
pjri@novo.dk