New knowledge on diabetes
The EASD–Novo Nordisk Foundation Diabetes Prize for Excellence is awarded to recognize outstanding research or technology contributions to the understanding of diabetes, its disease mechanisms or its complications.
The Prize is accompanied by DKK 6 million – of which DKK 1 million is a personal award and the remaining DKK 5 million is for research purposes.
The Prize is awarded to an internationally recognized researcher who has contributed significantly to diabetes research. The Prize recipient's research may focus on prevention, treatment and/or basic research in physiological biochemistry. The research may also be clinically oriented. In addition, the Prize may be awarded for the "discovery of the decade" within diabetes research.
The following are further selection criteria.
The primary criterion in the selection process is a scientific contribution to diabetes research (understanding, prevention, diagnosis or treatment).
Only employees of universities, hospitals or other non-profit institutions will be considered.
Candidates must be highly renowned and may be from any country.
The Prize is awarded in collaboration between the European Association for the Study of Diabetes (EASD) and the Novo Nordisk Foundation. A special prize award committee appointed by the EASD decides the recipient of the Prize, and the Novo Nordisk Foundation donates the money accompanying the Prize.
The EASD rotates its annual scientific meeting between various cities and towns, and about 18,000 diabetes researchers from more than 130 countries attend. The Prize is conferred at the meeting.
"The EASD is proud to join forces with the Novo Nordisk Foundation in recognizing those actively fighting to stop one of the defining health problems of the 21st century," says . Andrew J.M. Boulton, President, European Association for the Study of Diabetes.
SCIENTIFIC EXCELLENCE
Globally, more than 370 million people have diabetes, and this number is expected to increase to 550 million in 2030. This makes the disease one of the most pressing global health problems.
With the establishment of the Prize, the Novo Nordisk Foundation also strives to reward and encourage individual scientific excellence in order to promote innovative research that can lead to new knowledge about diabetes for the benefit of people with diabetes and stimulate interest in science and technology in society as a whole.
See the video and learn more about the 2023 winner, Roman Hovorka: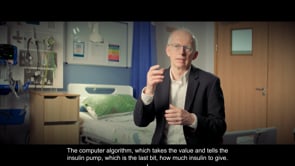 See the video and learn more about the 2022 winner, Anette Ziegler: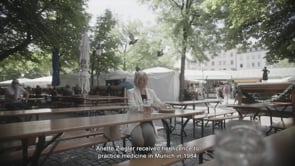 Download EASD Prize 2023 folder here
Further information
Pernille Julø Risegaard
[email protected]