The global shortage of qualified health professionals is a growing challenge. According to WHO, an additional 10 million health professionals will be needed globally by 2030. The demand is particularly acute in low- and middle-income countries, where health systems are already overburdened. This is combined with a rapidly increasing prevalence of noncommunicable diseases such as cardiometabolic diseases, including diabetes and hypertension.
With the Partnership for Education of Health Professionals (PEP), the Novo Nordisk Foundation takes a step towards reducing inequity in health by strengthening the education of health professionals in rural regions of India and eastern Africa.
Our vision: People living in vulnerable positions in rural India and eastern Africa have equitable access to quality prevention of and care for cardiometabolic diseases.
Our mission: Health professionals are equipped to provide quality prevention of and care for cardiometabolic diseases for people living in vulnerable positions, and female health professionals are empowered to prosper in their profession.
PEP works to strengthen the long-term institutional capacity of universities and colleges that educate the future nurses, midwives, medical doctors and public health professionals to serve in rural regions in India and eastern Africa. This helps to equip health professionals to address the complex health needs specific to their local populations. PEP also promotes new educational opportunities, career prospects and work-life improvements to increase the agency of women in the health workforce.
To ensure that the educational interventions build on best practices and scientific knowledge, PEP holds a strong focus on research on educational practices and on health professionals serving in rural areas. Research helps ensure that evidence from the field feeds back into project design and teaching in the classrooms.
PEP is being implemented across multiple geographical locations in India and eastern Africa, starting in Kenya. PEP is being carried out in partnership with education, health and research institutions, government entities and other relevant stakeholders in India, eastern Africa and internationally. Under PEP, partner-driven projects are developed that consider local health needs, local priorities and alignment with government investments.
To address gender-based inequalities in health education and the health workforce, PEP applies an approach to gender mainstreaming across interventions and research activities, including targeted activities focused on women and minority groups.
PEP further builds a global partnership network to ensure that innovation and new knowledge are shared between partners in India, eastern Africa, Denmark and globally.
Learn more about the PEP initiative in this film with CEO Mads Krogsgaard Thomsen: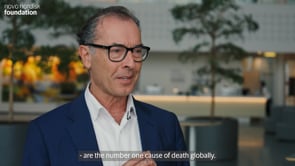 Partnership for Education of Health Professionals (PEP) from Novo Nordisk Fonden on Vimeo.
Partnership projects in India
Starting in India in 2023, six small-scale partnership projects have been initiated with potential for learning, scaling and continued collaboration after the end of the initial project period. The six projects are driven by the following partners:
Relevant documents:
Partnership projects within the Partnership for Education of Health Professionals (PEP)